General Clinic
Darwin Private Hospital General Clinic is home to a number of specialists including Paediatrician Dr JR Gadil and Psychiatrists Dr Gagan Garg and Dr Mrigendra Das.
All three specialists are accepting referrals.

---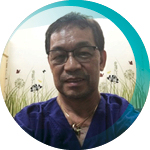 Dr. Gaudencio J. Gadil Jr
Dr JR was working as a General Paediatrician in the Philippines and the Sultanate of Oman before coming to Australia.
He completed 4 years of training in Neonatology in Westmead Hospital, NSW (2 years) and Monash Medical Centre in Victoria (2 years) before moving to Darwin where he settled after finishing his training in General Paediatrics at the Royal Darwin Hospital and Princess Margaret Hospital for Children in Perth.
He is most interested in neonatology and Community Paediatrics dealing with general paediatric conditions and children with behavioural and learning difficulties.
---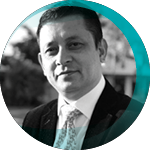 Dr Mrigendra Das
Dr Das is a General Adult and Forensic Psychiatrist (medical doctor) with over 25 years of experience as a psychiatrist. He has a sensitive, emphatic and a patient-centred approach to treatment, taking into consideration the individual needs and circumstances of a client. He provides a comprehensive psychiatric assessment and treatment of patients for a range of psychiatric disorders or mental health issues.
Services Provided: General Psychiatry; Mood & Anxiety disorders; Psychotic disorders; Substance Use Disorders; Personality disorders; Transcultural psychiatry; Post traumatic stress disorder; Adult ADHD; Depression during pregnancy and in post-natal period.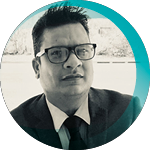 Dr Gagan Garg
Dr Garg is a senior Consultant Child, Adolescent & Youth Psychiatrist with around 2 decades of experience in Psychiatry. Dr Garg moved to Darwin from the UK in 2013.
Dr Garg assesses and manages Children, Adolescent & Youth with a wide range of mental health issues/ disorders with particular expertise in the management of Mood disorders, Anxiety disorders, OCD, Tourette Syndrome, Gaming/ Social Media issues, PTSD, Neurodevelopmental Disorders including ADHD and ASD (Autism Spectrum Disorders).
---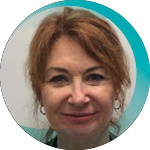 Ms Gail Bowker
Gail is registered with the Psychology Board of Australia, a Member of the Australian Psychological Society (APS) and a long-term Territorian. She has over 20 years of experience in Government and non-Government organisations in clinical and managerial roles, working with people who have experienced trauma and PTSD and children and adolescents with complex and high-risk needs.
Her areas of interest are family and interpersonal relationship problems, difficulty with life transitions, developmental disorders, anxiety and affective disorders, PTSD and trauma.
Gail offers a respectful therapeutic relationship, clinical knowledge and genuine support through life's challenges. The therapeutic approaches used include Cognitive-behavioural therapy (CBT) and Trauma-focussed CBT, Schema therapy, Dialectical Behaviour Therapy (DBT), Mindfulness based therapies and Motivational Interviewing (MI).